Activities Directors:
Your Activities Director will appreciate these DVDs as an enjoyable enhancement to that rainy afternoon or off-season evening when the activity calendar is not as full as she would like.
Imagine scheduling a special matinee or evening virtual trip in your on-site movie theater.
Or coordinate an Italian Night Dinner menu in your dining room with a follow-up walk in Rome, The Eternal City or on the Isle of Capri!
Treat your residents to an English Afternoon Tea followed by a walk in five quaint Cotswold Villages.
Or, for an anniversary or other special occasion, give your residents a lovely River Cruise on the Seine - accompanied by light classical music.
For many of your residents, these special videos would surely rekindle fond memories of their own previous trips.
The possibilities are endless - and your residents will certainly enjoy them all!
We Are Professionals:
We filmed our first professional Virtual Walk Video in Venice in the spring of 2001 and since that time have become the World's Leading Producer of Virtual Experience Videos, both DVDs and High Definition Downloadable Videos, with over 30 different Video Titles in our current DVD catalog and even more to come! We've recently traveled back to Venice, Rome, Florence, Athens, the Greek Isles, and Istanbul to film even more Virtual Experience DVDs in 1080i HD.
We use nothing but professional High Definition tv cameras and Steadicam camera stabilization equipment to film our Virtual Experience Videos. Our European and Egyptian tv footage has been sold and used in numerous motion pictures and documentaries shown on the History Channel, the Biography Channel, ABC, NBC, CBS, A&E, plus tv networks around the world including the BBC and the Canadian Broadcasting Company.
Read more about our company by clicking here.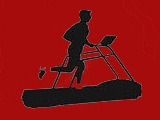 ENRICH YOUR RESIDENTS' LIVES!
Whether active or with severe mobility issues, the lives of your residents will be enriched with our unique Virtual Experience DVDs!
What if your active residents could take a daily walk in Rome? ... or on the Isle of Capri? ..... or in a quaint English Village?
They can travel the world with our series of beautiful Treadmill Virtual Walk DVDs filmed in the United Kingdom, Italy, France and the United States, as well as other beautiful places around the world. Viewing our virtual travel DVDs will make your residents' exercise time more enjoyable and also will make their exercise time "fly by," exploring beautiful destinations all over the world as they exercise.
And your residents with mobility problems can view our Virtual Experience DVDs and "travel" to scenic locations throughout the world, locations which they may no longer be able to visit. Your less-active retirement home residents can view one of our Virtual Walk DVDs and instantly find themselves walking in the major historical sites of ancient Rome, or exploring England's picturesque Cotswold Villages, or touring the exclusive village of Ravello on the Amalfi Coast, or following a verdant trail on an Irish country estate on a fine spring day - the list goes on and on. And all without the physical limitations that would normally exist for individuals in wheelchairs, traveling with oxygen tanks, or for persons with other types of physical disabilities. Viewing our scenic travel DVDs allows your less-active retirement home residents to enjoy a richer, broader experience than would otherwise be possible for them - whether they re-visit a favorite past vacation or explore a new world destination!
With our virtual travel DVDs, any sort of physical disability or mobility issue will not prevent your retirement home residents from enjoying world travel in a way not possible with traditional travel videos or DVDs. Here's what one of our customers recently wrote us:
" THANK YOU AND YOUR FAMILY FOR MAKING THESE VIDEOS. I HAVE BEEN ABLE TO TAKE MY ELDERLY GRANDMOTHER ON VIRTUAL WALKS TO DISTANT LANDS WHERE SHE WOULD NEVER HAVE BEEN ABLE TO GO BUT HAS ALWAYS DREAMED OF. THE QUIET MOMENTS OF DISCOVERY THAT SHE AND I HAVE SHARED DURING OUR EXPLORATION OF NEW LANDS IS A WONDERFUL GIFT. SHE LOOKS LIKE A CHILD WITH A BRIGHT WORLD AHEAD OF HER. I'M HONORED THAT I CAN HELP FULFILL A DREAM OF HERS. I THANK YOU AND YOUR FAMILY FOR HELPING TO MAKE IT POSSIBLE. NEWEST EAGER FAN, KIMBERLY W. "
Active or inactive, your retirement home residents will enjoy virtual travel to locations which they may have visited in the past, to locations which they may visit in the future, or to locations which they may never visit in person but which they would like to enjoy through viewing our virtual walk DVDs. And your residents will enjoy an enhanced experience at your retirement home as they participate in virtual travel around the world.
SPECIAL PRICE FOR RETIREMENT HOMES:
VITA Digital Productions is offering to Retirement Homes in the USA a set of 10 of these unique Virtual Experience DVDs at a special price of only $99.99 with Free Priority Shipping! This is a SPECIAL PRICE from the regular retail price of $119.95! Order a set of 10 DVDs today - Your residents will love them. ORDER YOUR SET HERE
THIS SET OF 10 DVDS INCLUDES:
(Please click on each title for a complete description, photos and video clips of each DVD.)
Questions? Call Kathi at (336) 495-5504 and she will happy to answer your questions.